G'Day,

Welcome to KarrieWebb.com!

My hope from my website is that I can share with you a little bit more of myself than you usually see on T.V. or at the tournaments. Be sure to check out my journal for entries and tweets and find out what my tour life is like and also what I get up to on my weeks off. I hope you enjoy it and return to see updates over and over again!

Thanks for all your support!
Karrie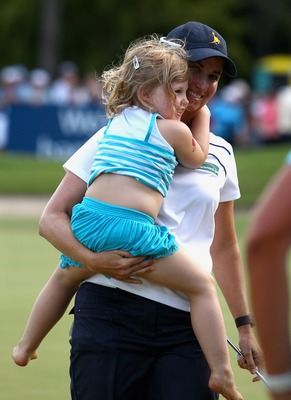 Karrie with her niece Olivia as she ran out onto the 18th Green after the final round.



August 29, 2016 - September 4, 2016 - Manulife Financial LPGA Classic, Whistle Bear Golf Club, Cambridge, Ontario - More Details